By: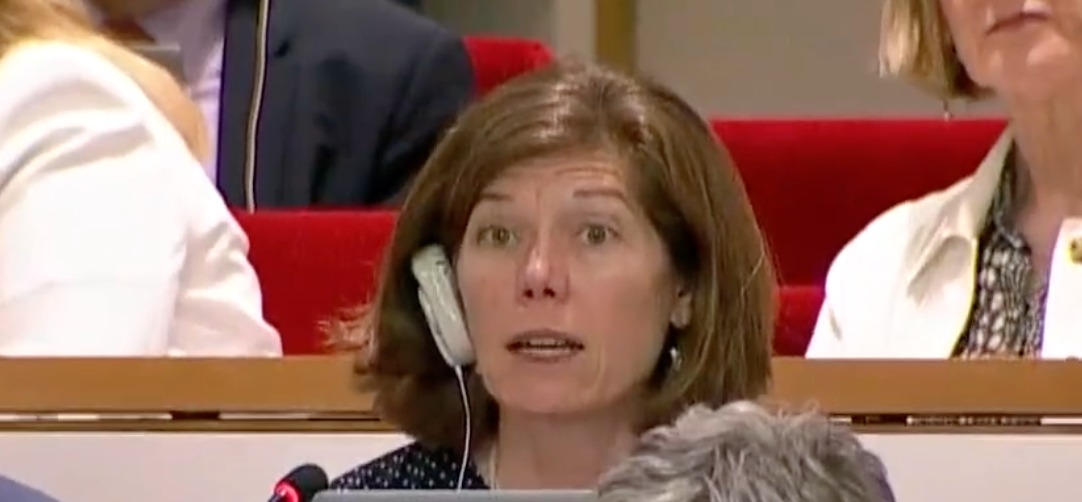 Kristin Forner, MD FAAHPM
As an inpatient palliative care clinician, I often feel that my day-to-day clinical work is arduous and sorrowful, and I leave the hospital most days having only helped a handful of people.  Having just come off the opiate epidemic in Appalachia, I moved to Washington, D.C. and my urban hospital was immediately inundated by the COVID-19 pandemic.  Last fall, I was desperate for an experience that would lift me out of the weeds of this back-to-back and years-long heaviness and remind me of the larger impact our work can have.
On January 1, 2023, I became an American Advocacy Focal Point (AFP) for the International Association for Hospice and Palliative Care (IAHPC).  The IAHPC is a non-governmental organization in consultative status with the United Nations Economic and Social Council and a non-state actor with the World Health Organization.  An AFP is a volunteer position, allowing one to advocate on behalf of IAHPC at the international level for greater incorporation of palliative care services into international, regional, and member state policies and reports.
For six months, I met with AFPs from around the world to prepare draft resolution statements that I and other members of the delegation then presented at the Open-Ended Working Group on Ageing (OEWGA) at the United Nations in New York City in April and at the 76th World Health Assembly (WHA) in Geneva, Switzerland in May.  In New York, I gave one three-minute statement on the value of palliative care for older persons, and it was the only time palliative care was discussed during the three-day meeting on the rights of older persons.  In Geneva, I gave five one-minute statements on the value of palliative care for 1) the Global Health Strategy for Women's, Children's, and Adolescents' Health, 2) the Health of Refugee and Migrant Populations, 3) Strengthening Rehabilitation in Health Systems, 4) Healthy Ageing, and 5) Well-Being, Health Promotion, and the Social Determinants of Health.
With other IAHPC members from Albania, the Philippines, and Zambia, I participated in a virtual panel where we conveyed to over one hundred participants the benefits of palliative care for older persons in our individual countries.  From a seat in the back of the room, I watched in real-time as Russia attempted to throw Ukraine off the Executive Board of the World Health Organization.  And during coffee breaks, I met with members of the US Delegation and the US Agency for International Development, providing education about the value palliative care can add to global health strategies and humanitarian crises.
At both multilateral meetings, I met a broad array of international advocates who are dedicated and passionate about ensuring patients and their families receive the rights they deserve.  I listened to panelists and member states discuss what matters most to their societies, then witnessed how delegates from international and nongovernmental organizations influenced these discussions.  At both, I fiddled with the slippery earpiece that fit precariously over my ear but translated every major spoken language into English.
It was an incredible experience to share stories about the benefits of the care we provide with participants from every nation in the world.  By expanding my clinical work into the international sphere, I educated and influenced an audience that is exponentially larger than the patient population I see on any individual day, and I experienced an unexpected refreshing of my career and a catharsis from the day-to-day emotions that I often face.  I hope you will consider joining me in this work; it is not hard, and it has the potential to change countless lives (even, perhaps, your own).