I have learned so much about the concept of gratitude during my time with AAHPM. I had planned to acknowledge and thank some of the people I am grateful to have met and worked with in the role of CEO over the past 13 years at the Annual Assembly in San Diego. Many years ago, I wrote the first blog posted on AAHPM's site and now it is my privilege to share some thoughts with you one last time before I depart.
Most people don't equate board meetings with fun – but AAHPM's high performing board gets things done and enjoys being together. I have had the opportunity to know and work with more than 100 board members. Together, we have created four strategic plans and participated in nearly 100 board meetings and calls in a variety of settings – including a basketball court, an indoor skydiving facility and a gourmet cooking school.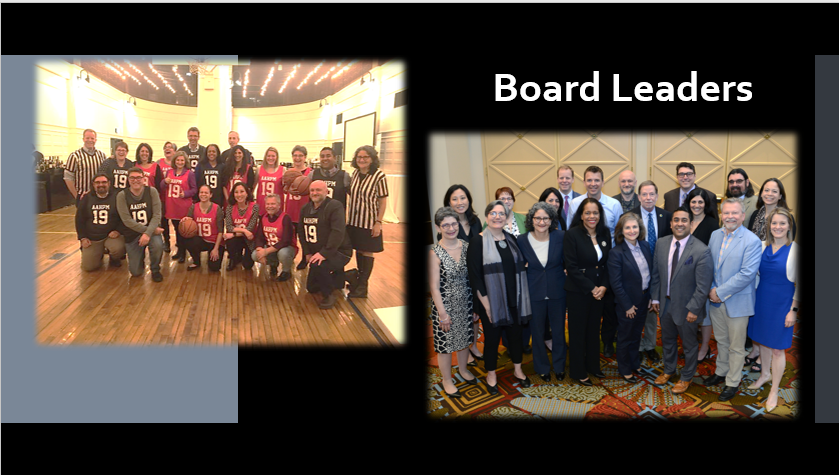 I am grateful to have worked with 14 incredible presidents – 7 women and 7 men. Thank you, Cameron Muir, Russ Portenoy, Gail Cooney, Sean Morrison, Ron Crossno, Tim Quill, Amy Abernethy, Jean Kutner, Christine Ritchie, Christian Sinclair, Janet Bull, Tammie Quest, Joanne Wolfe and Rodney Tucker.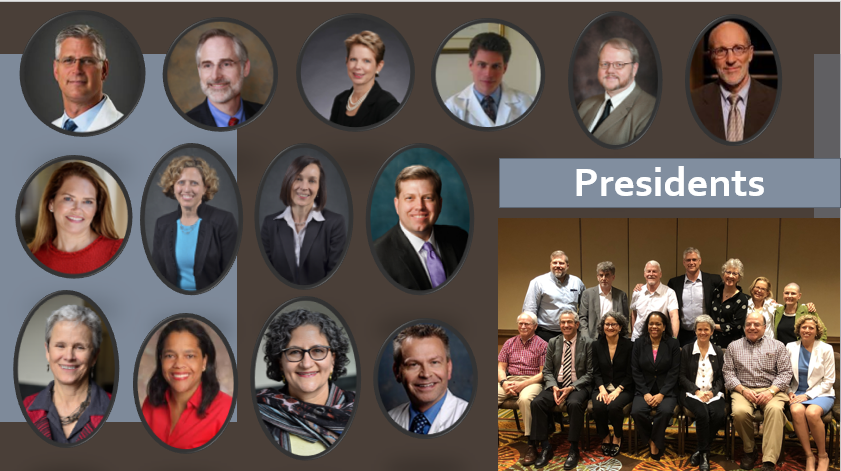 I have always said we have the right president at the right time. That has certainly been the case during my time with the Academy. Imagine having the opportunity to work closely with each of these outstanding leaders for a whole year. It's the best leadership development experience and blessing in all of hospice and palliative care.
I also appreciate the ongoing support we receive from each of our past presidents. In some medical societies these individual "step aside" or disappear. Not at AAHPM!  Thank you to all for your leadership, mentoring and commitment to our Academy over the past three decades.
Collaborating with colleagues from other organizations through our coalition has been extremely rewarding. I am proud of how this field works together, across disciplines, to ensure that high quality hospice and palliative care is available to all. It has been a bonus and thrill to work with leaders from all of these organizations – including the current members of our coalition executive board and the staff that support our work – Sean Morrison, Diane Meier, Cozzie King, Amy Melnick, Edo Banach and Ginger Marshall as well as previous members, Judy Lentz, Sally Welsh and Don Schumacher.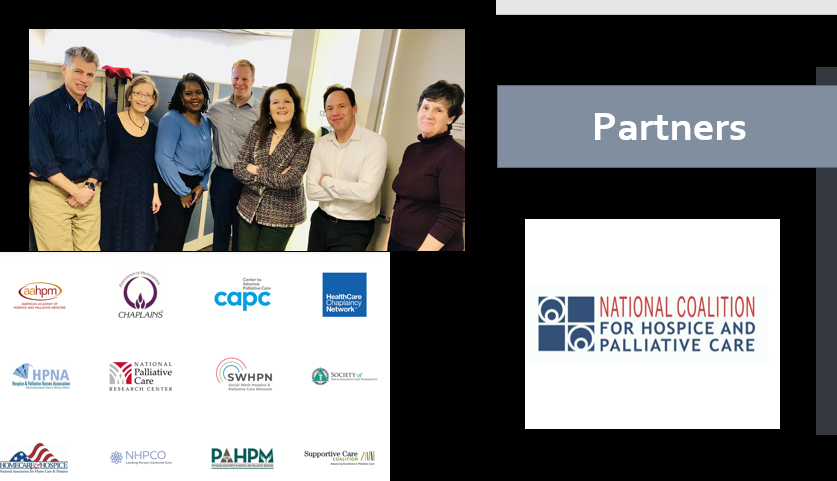 And finally, I am most grateful for the fantastic staff who care deeply about their work and all of you. We get a lot done with a relatively small number of people and we do it exceptionally well. Thank you, AAHPM staff and others at Association Management Center (AMC), for all you do each and every day.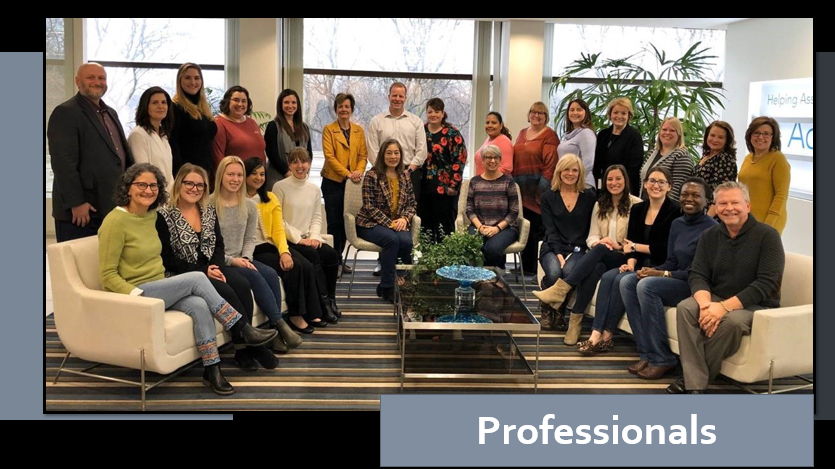 I am excited about the future. AAHPM has a new strategic plan and a great new CEO who I have known and admired for years – Wendy-Jo Toyama. I know you will be as welcoming to her as you have been to me. She is the perfect person to take AAHPM into the future!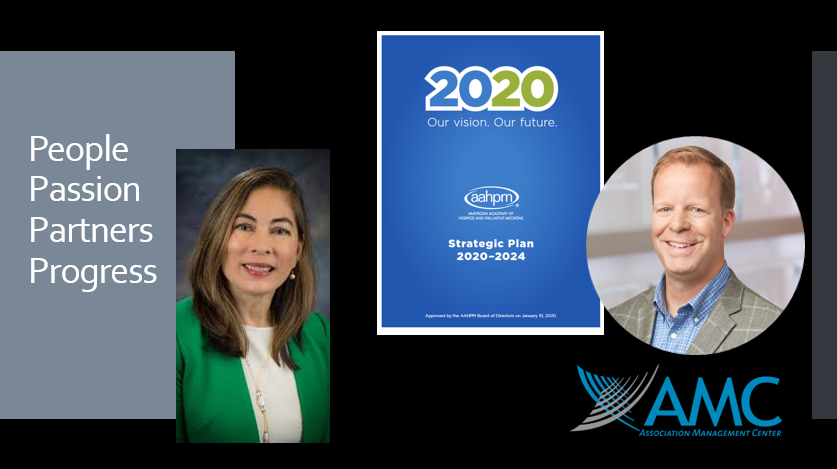 I will be close by – only a floor away from the AAHPM team in my new role as CEO of AMC where I will have the opportunity to work with more than 25 national health, medical and scientific association boards, executive directors/CEOs and staff. Each of these groups are equally passionate about their mission, vision and values. I can't wait to watch the Academy excel and achieve the goals in its bold new plan in 2020 and beyond.
As I told the board today on my final call with them – this job has been the greatest gift of my professional career and I have been forever changed by the experience, people and what our members and partners do for patients and families. I know you all feel the same way too.
With deepest gratitude,
Steve Smith