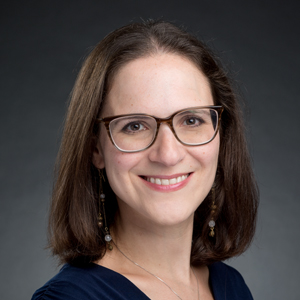 What does it mean to be named an Emerging Leader in Hospice and Palliative Medicine?
As a clinician-scientist who is triple board-certified in pediatrics, pediatric hematology-oncology, and hospice and palliative medicine, I am grateful to be named as an Emerging Leader in Hospice and Palliative Medicine, in part because I share this honor with multiple inspiring colleagues with a similar vested interest in improving clinical practice and promoting research at the intersection of pediatric oncology and palliative care. As an individual, receiving this recognition is personally humbling and gratifying; however, I feel particularly grateful for the credence that our collective recognition lends to the importance of the nascent field of pediatric palliative oncology. I believe that clinical researchers with clinical training across the fields of both oncology and hospice and palliative medicine are well positioned to advocate for the development and investigation of interventions to prioritize and improve quality of life for patients with cancer and their families. I am honored to be included on this roster of impressive colleagues who are impactfully raising awareness and advancing science within this growing field.
Describe how you became interested in hospice and palliative medicine and who/what influenced your work.
My interest in the field of hospice and palliative medicine began during my early adolescence, when I spent multiple summers volunteering with patients on the pediatric oncology ward at the NIH. During this time, I became deeply inspired by the children and families that I met. Over the subsequent two decades of medical training, my interest in the field has been indelibly shaped by the extraordinary resilience and strength of the patients and families for whom I've cared, as well as strengthened by truly meaningful mentorship relationships. I met Dr. Joanne Wolfe during my first year of medical school, and she has served as a clinical, research, and life mentor to me for the past 14 years. Dr. Jenny Mack has served as a phenomenal academic and personal mentor since my pediatrics residency, and Dr. Justin Baker also has been a truly instrumental career and life mentor throughout my dual pediatric hematology-oncology and hospice and palliative medicine subspecialty fellowships. Additionally, Dr. Rebecca Aslakson served as a critical mentor during my pursuit of a Masters in Public Health. As an early investigator, I find myself increasingly attracted to the field of pediatric palliative care – not only because of the beauty intrinsic to building meaningful human connections and promoting quality of life, but also because pediatric palliative oncology is a relatively nascent field in which significant work remains to be done. I hope to dedicate my career to work at the intersection of palliative care, pediatric oncology, and communication research.
What is your vision for the future of hospice and palliative medicine?
Within the field of pediatric oncology, I foresee meaningful evolution of the role of pediatric palliative care in the future. I envision the productive integration of trained palliative care subspecialists within cancer care teams, such that all children with high-risk or progressive/refractory cancer have access to comprehensive, holistic palliative care resources and services earlier in the illness trajectory. During my career, I hope to investigate strategies to optimize integration of pediatric palliative care into cancer care, and I hope to explore novel uses of qualitative and mixed methodology to achieve these goals. I also am interested in facilitating avenues to promote inter-institutional collaboration in the context of qualitative and mixed methods research protocols related to palliative oncology, as I believe that the future of pediatric palliative oncology research will rely upon the development of these sustainable partnerships. Lastly, I think that current and future palliative care research platforms need to prioritize investigation of disparities, with the goal of enabling palliative care resources and services to be equitably accessible to all children and families in need. Towards this end, I am increasingly involved in collaborations with global health researchers to develop palliative care initiatives in low- and middle-income countries, and I am leading efforts to diversify our institutional research platform to emphasize disparities and social justice research.